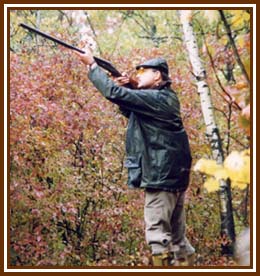 Pheasant Ridge Hunting Preserve offer private English Style Continental Pheasant Shoots for your private party. These hunts are great for personal getaways or corporate retreats.
(Click here for description of hunt)
HUNT PACKAGE - $675
(w/ minimum 12 hunters, maximum 24 hunters)
(w/ release of 150 pheasants to 240 pheasants)
8:00 a.m. Coffee, tea, and scones
8:30 a.m. 1000-clay warm-up flurry
10:30 a.m. Driven-style continental pheasant shoot with release of 150 pheasants
1:30 p.m. Pig Roast or barbecue with all the trimmings
4:00 p.m. Departure
Season - mid-September through mid-November - New York hunting license is not required. We can adjust schedule to allow for company seminars or meetings. Call for available dates.